Writing Thrills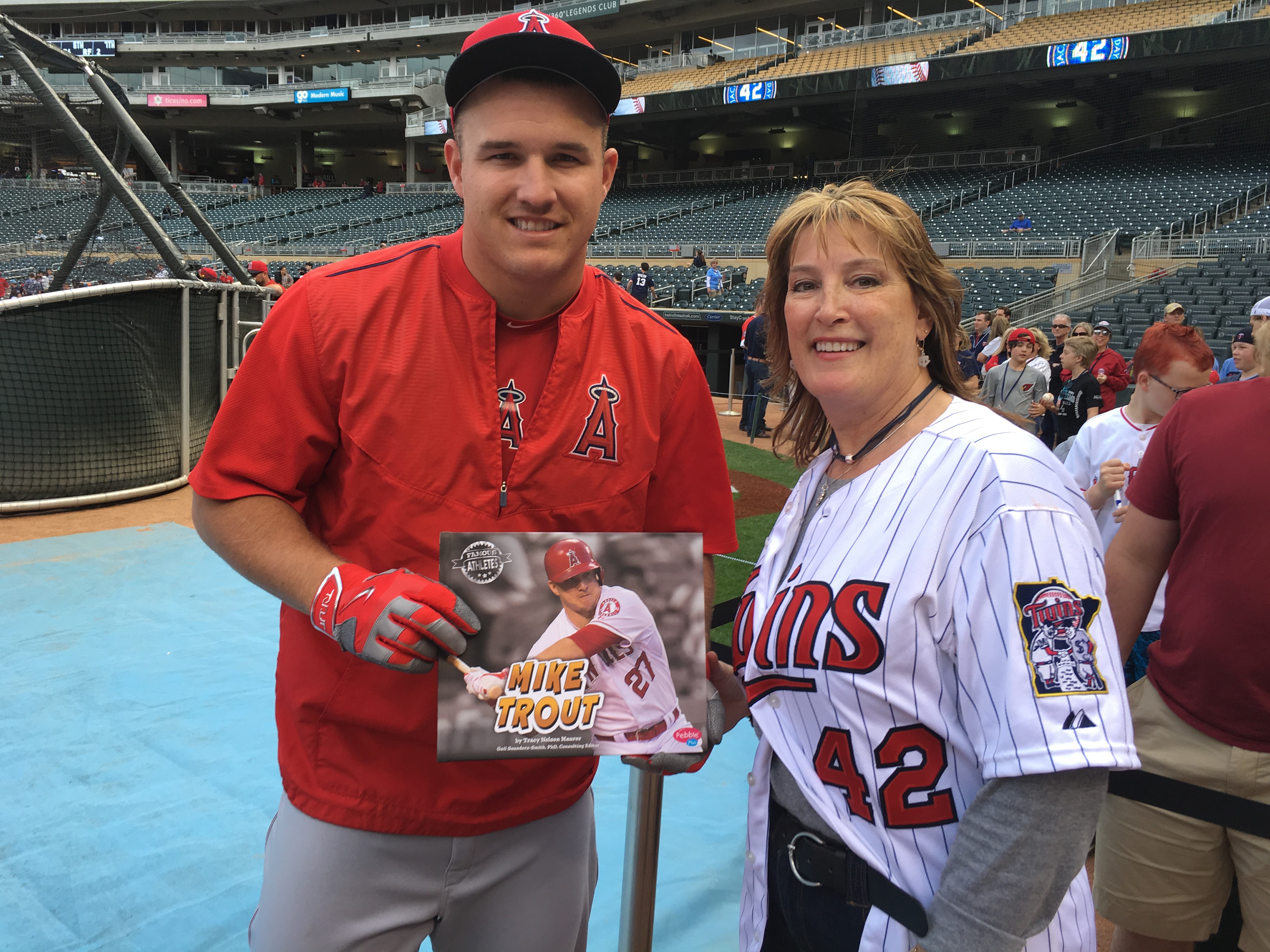 Writing brings me joy. Mostly. Sometimes it also brings me to my knees with fear, frustration, anger, and disappointment. So, why ride this rollercoaster? One of the speakers at the Society of Children's Book Writers and Illustrators (SCBWI) Midwest conference in Illinois this past weekend, nailed it for me when she said, "Writing is hard. NOT writing is even harder."
Yes, it's the hardest work I've ever done, this writing for children. Those readers deserve my best words (and they don't always come easily). It doesn't matter if the book is a writing-for-hire project for the education market or if it's a trade book like John Deere, That's Who! (Henry Holt, 2017) or Noah Webster's Fighting Words (Millbrook, 2017). Look, readers don't know the difference and they don't care. They just want to read a good book. And I aim to please.
Every once in a while, there's an unexpected thrill after all the hard work—a bonus ride, like meeting outfielder Mike Trout, the subject of one of my early reader sports biographies for Capstone, during batting practice…on the field…face to face…OMG!
But that wasn't even the greatest highlight of that amazing experience. Nope. It was seeing Mike walk over to the throng of admiring kiddos gathered at the gate with baseballs and bats and shirts for him to sign. That MVP All-Star chatted with those young baseball fans as if no one else was in the ball park, as if he was playing just for them.
I'm honored to have met Mike Trout. I'm even more honored that I had the opportunity to write about him for kiddos like the ones at that gate. They make the ride worthwhile.